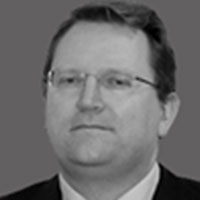 MARTIN P.
ORBESEN
Strategic Partner representing Middle East, Asia, Europe
Martin is a highly experienced corporate finance/venture capital/private equity professional with more than 25+ years of international exposure primarily in Europe, the Middle East, and Asia.
He is responsible for the origination and execution of more than 300 corporate finance transactions – primarily Mergers & Acquisitions and Equity Capital Transactions – valuing more than 30 billion USD and building, developing, and leading meritocratic advisory teams.
He is a member of the advisory boards at various private equity funds/family groups and a Special Advisor to the European Union on innovation and commercialization of the same.