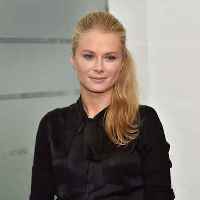 MASHA
ZLOKAZOVA
CLIENT RELATIONS
Masha is a highly qualified and expert leader with 10-year experience in investor relations, business development, marketing and project management. Prior to working at Wright Capital Partners AG, Masha led business development for debt financial advisory and economics, valuation and modelling teams at Deloitte, UK.
Assisted the Art and Finance practice initiation at Deloitte, UK., the first professional business advisory to serve the art market. Was responsible for business development, media and collector relations at Saatchi Gallery. Led and delivered trading platform implementation projects to global financial institutions including but not limited to VTB Capital, COMAC Capital LLP, London Clearing House and OP Financial Group in Helsinki, Finland.
Masha holds a Master's degree in Law and Finance from Goethe University in Frankfurt am Main, Germany and Bachelor's degree in International Economic Relations from Russian State Trade Economic University in Moscow, Russia.