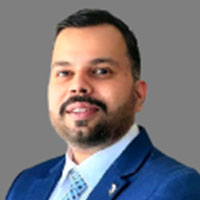 Lionel
Sequeira
Investor Geographies – GCC
Types of LPs / Investors – SWFs, Financial Institutions & Family Offices
Lionel has a proven track record of achievement and more than 12 years of expertise in a variety of investment and financial areas.
He brings a proven ability to successfully build and grow a business platform across sovereign wealth funds, government, corporate, and local family offices to originate and execute high-profile advisory and capital-raising mandates.
He has experience in market analysis, comparative analysis, investor lead generation, corporate finance, and capital raising. He provides strategic insight into the GCC market, strategy development, and implementation services for select clients.