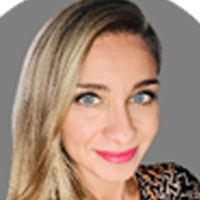 LORENZA
LUPETTI
Strategic Partner representing Italy, Switzerland, France
Investor Geographies: Germany / Italy/ Switzerland Types of LPs/Investors: Family Offices, Institutional Investors
Lorenza has more than 15 years of experience in the financial industry and ten years in fund distribution. She started her career in investment banking at BNP Paribas and then worked in the hedge funds industry raising capital before setting up her own placement focusing mostly on the private market.
Lorenza worked in several countries and therefore speaks four languages: Italian, French, German, and English.
She is in charge of distribution in Europe, covering mostly Italy, France, and Switzerland.
Previous experiences (to name a few): BNP Paribas, Generali Investment, Anavio Capital, City Fund Management.
Track record (Last 2 years) 
– $100+ raised in last 2 years, here are a few examples of successful raises:
$30- Fund III for pan European consumer goods fund
$20m- Fund II – US Growth equity fund
$5mGlobal preferred equity fund
$2m Venture fund
$ 50 million on a secondary deal