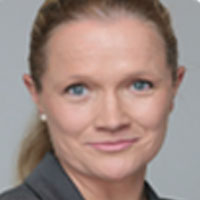 VEERA
SOMERSALMI
Strategic Partner representing Europe, North America, Nordic Countries
Investor Geographies: Nordic countries, France, Canada Types of LPs/Investors: Institutional Investors, Family Offices
Veera Somersalmi is Bespoke's Strategic Partner for the Nordics and France. Veera is the Founder and CEO of Fidra Capital, a placement agent and advisory company for alternative fund managers.

Veera has 20 years of experience in the alternative assets industry from both the institutional investor as well as fund manager sides. She is a Finnish national and speaks also English, French, Swedish, and German.

Previous experiences include Local Government Pension Institution (KEVA), Standard Life (now ABRDN), CapMan, and Global Private Equity.
Track Record
Veera has raised over €300m for infrastructure, private equity, private credit, real estate, and hedge funds in the Nordic countries, continental Europe, and Canada.